Thorntown High School


Classes of 1924 - 1974

In Memory
Gary Winkel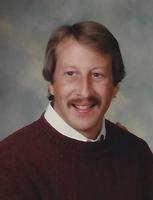 Gary Dean Winkel, 77, died in his home on June 16, 2022, in Indianapolis with his family and close friends by his side.
Gary was born in Indianapolis, IN and grew up in the Broad Ripple area and went to Shortridge High School. He then went on to study Chemistry at Cornell University and finished his bachelor's degree at Indiana University in Bloomington. Gary was a Chemist at Eli Lilly and worked in Quality Control, retiring in 2003. He met his wife, Sandy, in Lafayette at Lilly, and they had many friends they enjoyed working alongside during his tenure there.

Upon meeting, Gary and Sandy became fast friends who were soon married. The couple celebrated their 37th wedding anniversary on June 16th. They had their first family home in Lafayette where they brought home a son, Ryan. From there, they moved to Brookston and Zionsville before finally settling in Indianapolis. It was there Ryan met his wife, Stephanie, on Gary and Sandy's boat on their lake. The couple were married in September of 2010 and have two wonderful daughters, Vivien, and Annabelle.

Gary adored his beautiful granddaughters and spent lots of time with them. He enjoyed playing games with them, working with them on their scholastic workbooks, taking them to playgrounds, on vacations, bike rides, out to eat, boat rides, and indoor parks.

Gary shared a wonderful life with his soulmate and was Sandy's Prince Charming. He was a beloved husband, father, and grandfather.
Gary was survived by his wife, Sandy; son, Ryan(Stephanie); granddaughters, Vivien and Annabelle; sister, Marlene Bradley; and nephew, Jan Bradley.
He also thought of Sandy's family as his own and was survived by his brothers/sisters-in-laws, nieces and nephews. Gary was preceded in death by his parents, Betty and Wilfred Winkel.

Visitation will be held on Monday, June 20th at 1 PM at Aaron Ruben Nelson Mortuary, 11411 North Michigan Road, Zionsville, IN 46077 with a funeral service at 2 PM. Burial will follow in Congregation Beth-El Zedeck North Cemetery.