Thorntown High School


Classes of 1924 - 1974

In Memory
Steven Everst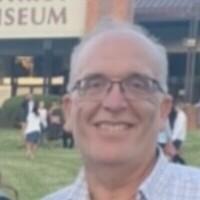 Steven Eugene Everest
After a month long stay in the ICU, perfectly demonstrating his stubbornness till the very end, Steven Eugene Everest (Summerville, SC) passed away on Monday July 5, 2021 at the age of 61.
The relatives and friends of Steve Everest are invited to attend his Funeral Service at 11:00 AM, Friday, July 9, 2021, at Parks Funeral Home Chapel, 130 W. 1st North Street, Summerville, SC 29483. The family will receive family and friends from 10:00 AM until the time of service on Friday.
Steve was born in Elwood, Indiana on July 25, 1959 to Paul and Maryelen Everest. As the third child with two older sisters and a younger brother Steve found plenty of ways to be a jokester and general nuisance.
He found his match for sarcasm in his father-in-law, Donnie Moore. One of Steve's favorite stories to tell was when he asked his father-in-law for permission to marry his daughter and Donnie responded by jokingly asking "Which daughter?" With permission secured Steve and Joy Elisabeth Moore were married on January 12, 1985, in Thorntown, Indiana.
Steve and Joy had four children together and eventually made the move to South Carolina in 2010 with their youngest daughter. Eventually the stubborn man convinced his other children to make the move as well.
Aside from his online shopping for cars, boats, and other "exciting" forms of transportations Steve enjoyed spending his free time with his wife and daughters.
He is survived by his wife Joy, his daughters Sara Elisabeth Everest, Jessica Nicole Everest, and Victoria Jean Everest, his parents Paul and Maryelen Everest, his siblings Mrs. William (Rhonda) Davis, Mrs. Tom (Lisa) Ford, Mr. Rodney Everest (Vickie), and several nieces and nephews. He was preceded in death by his son Joshua Eugene Everest.
There will be an additional graveside service to bury Steve's ashes at Maple Lawn Cemetery in Thorntown, Indiana on Saturday, July 17 at 2 p.m