Thorntown High School


Classes of 1924 - 1974

In Memory
Donald Bevington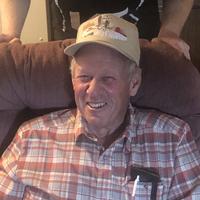 Donald Lee Bevington
May 28, 1946 - November 02, 2020
Donald Lee Bevington passed away unexpectedly at his home on Mon., Nov. 2, 2020. He was 74.
Born May 28, 1946, in Lebanon, he was the oldest son of Devon L. and Lorraine (Beck) Bevington. On March 22, 1968, he married his high school sweetheart, Alicia Lamberson, in Mechanicsburg, and together they had two loving daughters.
Bevington was a lifelong farmer and resident of Boone County. He grew up near Thorntown and graduated from Lebanon High School in 1964, then worked on the family farm. He served in the U.S. Army from 1966-1968 and was based in Panama. In 1971, he and Alicia moved to a farm near Sheridan to farm together and raise a family. They are grateful to the Clark family for allowing them to live and work together on that farm for 45 years. In 2015, they moved to Lebanon where they continued farming his father-in-law's land until his last day.
Farming was in his blood and he proudly farmed with International Harvester machinery. He also enjoyed attending tractor shows and restoring antique tractors, owning three antique Farmall tractors of his own.
Affectionately called "Donnie" by many, he was a loving father, father-in-law, grandfather and brother. He had a special bond with his son-in-law, Jon, who helped him on the farm over the years. They were so close that acquaintances of the two often thought they were father and son.
He will be deeply missed by his daughters and sons-in-law, Kim (Stephen) Bishop and Jill (Jon) Achor; grandsons, Logan, Treyton Lee and Bryson Achor and Cade Bishop; granddaughter, Lexi Bishop; and his beloved Golden Retriever, Tanner.
Additional survivors include his brothers, John (Marilea) Bevington, Garry (Rita) Bevington and Rob (Donna) Bevington, mother-in-law, Madge Lamberson, sister-in-law, Sandra (Jim) Bramblett, and brother-in-law, Mike Lamberson.
He was preceded in death by his parents and father-in-law, Milo Lamberson.
No visitation is planned. Graveside funeral services will be held at 2:00 p.m. on Fri., Nov. 6, 2020 at Pleasant View Cemetery in Boone County. Strawmyer & Drury Mortuary, Lebanon, has been entrusted with the arrangements. You are invited to visit the website www.strawmyerdrury.com where you may his online register and leave a personal message