Thorntown High School


Classes of 1924 - 1974

In Memory
Billy Joe Cory - Class Of 1953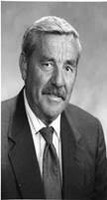 Mr. Billy Joe Cory, 81, of Mechanicsburg, IN, passed away April 22, 2017, at Mulberry Health.
Billy was born on May 7, 1935, in Boone County, the son of the now late Floyd and Bernice (Whitaker) Cory. He was married to Patti Harshman for 63 years. She survives.
Billy attended school in Jackson Township in Clinton, Co. and was a member of the Carpenters Local #60. He was a project superintendent for Charles C. Brandt. Billy also owned "A Brite Idea Antique Shop" in Mechanicsburg for 25 years.
Billy took pride in helping build Circle Center Mall, Claypool Courts and many different buildings for the Brandt's. He built his own home one room at a time. In his spare time he enjoyed sitting on the patio and going to casinos.
Billy was a lifetime member of the Eagles, a 50 year member of Siloam Lodge 609, a member of the Indianapolis Scottish Rite, a member of the Sons of the Legion Post 67 Sheridan and the Elks Lodge.
Survivors include his wife Patti and daughter Denise (Kyle) Kercheval of Sheridan; grandchildren Dustin Layton, Cory Copenhaver, Brandi Marsh; 10 great-grandchildren; two great great-grandchildren; a sister Sandra Ryan of Lebanon, a brother Floyd Cory Jr. of Mechanicsburg and Ted (Erma) Cory of Lebanon. Billy was preceded in death by his parents and brothers Ed and Jerry.
Family and friends will gather Friday, Apr. 28, 2017 for visitation from 11 a.m. until the time of services at 2 p.m. in the Strawmyer & Drury Mortuary, 2400 N. Lebanon Street, Lebanon with Paul Whitaker officiating. Billy will be laid to rest at Scotland Cemetery in Clinton, Co. You are invited to visit the website www.strawmyerdrury.com where you may sign his online register and leave a personal message.