Thorntown High School


Classes of 1924 - 1974

In Memory
Janis Perkins (Brock) - Class Of 1965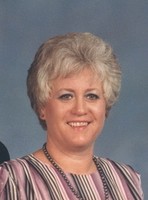 Janis Elaine (Perkins) Brock, 66, of Lewisburg, Tenn. and formerly of Frankfort and Thorntown , passed away Friday, September 6, 2013, at Maury Regional Medical Center in Columbia, TN after a ten month-long battle with cancer.

Janis was born May 11, 1947, in Frankfort, the daughter of Lloyd and Juanita Boyer Perkins. On November 12, 1965, she married Robert Brock; he survives. She was proceeded in death by her infant first born child.

In 1965, Janis graduated from Clinton Central High School. She had previously attended Thorntown School through junior high. She was most recently a homemaker and also worked at Aflac Insurance. Janis was a member of both Grace Baptist Church in Frankfort and East Commerce Baptist Church in Tenn. and former member of Boyleston Baptist Church. Through her churches, Janis was active in the women's ministry, youth sponsor, choir, and prison outreach. She was also active in the Bulldog Entourage of Columbia Academy, member of the board of directors of Wee Care Daycare Center in Lewisburg, and past vice president and past president of the Republican Women of Marshall County, Tenn.

In addition to her husband, Janis is survived by three children, Jason (Amanda) Brock, Robin (Waylon) Kelly, and Ronda Brock; one brother, Randy (Sara) Perkins; one sister, Judy (Tom) Maiden; six grandchildren, Derek, Lance, Cheyanne, Shayla, Jordan and Jaylon; and several nieces and nephews.

Janis is preceded in death by her parents and one son, Brian Brock.

Visitation for Janis will be held on Wednesday, September 11, 2013, at Genda Funeral Home in Frankfort, 608 North Main Street, from 4-7 p.m. Funeral service will be held at 1:00 p.m. on Thursday, September 12, 2013, at the funeral home with Pastor Bruce White officiating. Burial will follow in Moore Cemetery in Sheridan. Memorials in Janis' name may be made to American Cancer Society. On-line condolences may be directed to www.gendafuneralhome.com.