Thorntown High School


Classes of 1924 - 1974

In Memory
Clancy Fairfield - Class Of 1958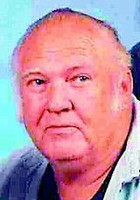 Mr. Clancy Donovan Fairfield, 72, of Jamestown, died Saturday, March 9, 2013, at his residence.

Clancy was born June 18, 1940, in Thorntown, the son of the now late Joseph W. and Goldie Mae (Tony) Fairfield. A lifelong resident of Boone County, he attended school in Thorntown.

He married Carlena B. (Washburn) Williams in 1961, and they later divorced. He married Patricia Ann Sheets on Dec. 26, 1974, in Uma, Ariz. Mrs. Fairfield passed away on June 6, 2005.

For several years Clancy worked at Stewart Warner in Lebanon. He also owned and operated Clancy's Salvage Yard in Lebanon for many years.

He was a devoted husband, father, grandfather and great-grandfather. In addition to his family, he enjoyed his many friends. Having a wonderful sense of humor, he loved joking back and forth. He had a fondness for animals. He loved his dogs and enjoyed raising everything from chickens to buffalo.

Clancy was a life member of the Eagles Club in Lebanon and was a former member of the Moose in Lebanon.

Survivors include his companion for seven years, Tammi Bundy of Jamestown; five daughters, Linda Braziel of Jamestown, Dorothy Sherrill and Beverly (David) McKinney, all of Lebanon, Martha Fairfield of Frankfort and Jody (Kenyatta) Brown of Lebanon; two sisters, Dorothy Unighst of Phoenix, Ariz., and Lottie Cole of Lafayette; 10 grandchildren including a grandson, Nick B. Fairfield, who was raised in Clancy's home; and eight great-grandchildren.

In addition to his parents, Clancy was preceded in death by nine siblings; a grandson, Christopher M. Sherrill; and a granddaughter, Shannon Sherrill.

Visitation will be from noon to 2 p.m. Thursday, March 14, at Myers Chapel of Memories, 1502 N. Lebanon St., Lebanon. Funeral services will be held at 2 p.m. Thursday at the funeral home, with Larry Kirby officiating. Interment will follow at Oak Hill Cemetery in Lebanon.

Memorial contributions may be made to assist the family c/o Myers Mortuary.