Thorntown High School


Classes of 1924 - 1974

In Memory
Thomas Martin - Class Of 1962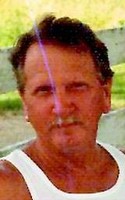 — Mr. Thomas Lee Martin, 68, of Mammoth Spring, Ark., formerly of Thorntown, died Saturday, July 28, 2012, at Hospice of the Ozarks in Mountain Home, Ark.
Mr. Martin was born Aug. 10, 1943, to Velma (Loft) Martin and the now late Ernest Martin. A resident of Thorntown, he attended Thorntown Schools. He had lived in Arkansas for the past 30 years.
Prior to moving to Arkansas, he worked for Commercial Filters and Crystal Dairy. During the summer months, he would return to Indiana and work for Triangle Asphalt.
Mr. Martin enjoyed playing country music and playing the guitar with The Jesse Martin and Top Cats Band. During the 1960s and 1970s, he played with The Jesse Martin and Martinaires, doing professional recording.
He took great pride in playing music and enjoyed fishing. He was a good person and a friend who would help anyone.
Survivors include his mother, Velma Martin of Thorntown; one son, Timothy Lee (Sallie) Martin of Mt. Vernon, Ky.; one brother, Jerry Martin of Girard, Mich.; two sisters, Linda Basey of Lebanon and Treva Ann Smith of Thorntown; and two grandchildren, two stepgrandchildren, six great-grandchildren and one stepgreat-grandchild.
Visitation will be 11 a.m. to 1 p.m. Friday, Aug. 10, at Myers Mortuary, 1502 N. Lebanon St., Lebanon. Funeral services will be held at 1 p.m. Friday at Myers Chapel of Memories, with the Rev. Alan Moody officiating.
Interment will follow at St. James Lutheran Cemetery in Darlington, Montgomery County.