Thorntown High School


Classes of 1924 - 1974

In Memory
Victor Owens - Class Of 1973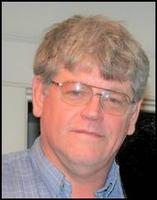 Victor E. Owens
October 18, 1955 - March 30, 2022
Victor Eugene Owens, 66, passed away peacefully on March 30, with his wife and eldest son by his side.
Born in Crawfordsville, Indiana on October 18, 1955 to Francis and Patricia Owens, he was the oldest of four sons.
After graduating from high school with the Class of 1973 in Thorntown, Indiana, he attended Bell & Howell School of Electronics in Chicago, IL.
He enlisted in the United States Navy in 1975, serving 16 years specializing in Interior Communications aboard ships in Guam, Japan, Norfolk, VA and shore duty at NOB Norfolk and NAS Kingsville, TX, achieving rank of Chief Petty Officer. Upon leaving active duty service, Victor completed courses in computer programming at ECPI in Virginia Beach, VA. Over time, he became skilled in building and maintaining PC systems for work and home. As a contractor employee, he created a program which became a model for a database he later developed in his civil service position to monitor systems calibration maintenance activity for ships worldwide.

His hobbies included computers, flight-simulation programs, and reading. He was a life-long Green Bay Packer fan, (naming his first-born after The Coach), and fulfilled his dream of attending a game at Lambeau Field behind the team in 2014. He also enjoyed watching Penguins, Avalanche & Sabres NHL games.

Survivors include his loving wife of 42 years, Dellanah Shannon Owens; his mother and youngest brother, Kevin Owens; sons, Vincent (Alexis) and Jon Owens; daughter, Kimberly Owens; seven grandchildren, Elizabeth, Elijah, Hannah, Liliah, Shiloh, Jonah, Micah, and many extended family and friends. He was predeceased by his father and brothers, Anthony and Jeffrey Owens.

A visitation will be held on Thursday, April 7, 2022 from 5-7 pm followed by a Celebration of Life on Friday, April 8, 2022 at 2pm at Woodlawn Funeral Home, 6329 E. Virginia Beach Blvd., Norfolk VA. You may offer your condolences at www.woodlawnnorfolk.com.