Thorntown High School


Classes of 1924 - 1974

In Memory
Phil Fisher - Class Of 1973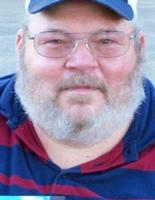 Phillip Brian Fisher, 63, of Lebanon passed away on November 20, 2018.
Phillip was born in Lebanon on February 25, 1955 to Billy M & Alice Jean "Jeannie" Fisher. While in high school, Phil was active on the football team, band and 4-H raising sheep, gardening and starting his life-long love of mechanics. He graduated from Thorntown High School in 1973. He attended Indiana Central College and Ivy Tech Community college.
He started working for Federal Mogul in 1976 and was a maintenance man. He met his soul mate, Teressa at Federal Mogul and after their whirlwind romance; they were married on October 16, 1976. He was a family first type of man and loved his immediate and extended family and friends who became family. He also loved hunting, fishing, and woodworking and was very talented at craft-making. He loved to watch Bob Ross and started oil painting because of that. He lived by Bob's mantra of "We don't make mistakes, just happy little accidents."
To Phil, family was his life. He traveled the state of Indiana volunteering as a Little League Umpire and umpired in seven state tournaments for various ages. He truly loved umpiring and coaching his kids on the Collins Equipment Pee-Wee team for many years. The fact that his family traveled with him made his volunteer work all the more special to him. He got a kick out of one of his kids telling him once that a stranger recognized them from a town 2 hours away because of Little League baseball and softball.
Once his kids got older, he shifted out of the Little League and into a supportive role with his children's Masonic Youth Groups. He became Associate Bethel Guardian of Bethel #34 Sheridan and #109 Bridgeport. He would always help out Lebanon Assembly #22 of the Rainbow for Girls and was named a Grand Helper and Montgomery Chapter of Demolay. He was a Past Master of Thorntown F&AM Lodge #113, Past Patron of Sheridan Chapter #226 OES and Past Patron of Anson Mills Court #12 Amaranth. He was also a grand officer in Indiana Job's Daughters and Indiana Amaranth. Phil leaves behind his wife, Teressa, 4 children: Olivia (David) Tran, Abigail (Gregory) Johnson, Zebulon (companion Monica) Fisher, and Elizabeth Fisher. He also leaves behind 3 beautiful grandkids, 7 fur grandkids, an unofficially "adopted" sister, Linda (Stanley) Prage, sisters and brothers- in- law, many nieces and nephews and friends.
He was preceded in death by his parents, Bill and Jeannie Fisher, his sister Paula Beth Fisher, his grandparents: Poss & Irene Fisher, Doyle & Fleeda Redman and two angel grand-babies.
Visitation will be Tues., Nov. 27, 2018 from 4 until 8 p.m. with Masonic, Amaranth and Job's Daughters services at 7 p.m. in the Strawmyer & Drury Mortuary, 2400 N. Lebanon Street, Lebanon. Funeral services are Wed., Nov. 28, 2018 at 2 pm with his beloved nephew, Rev. Jeremiah Barker officiating. There are no graveside services.Memorial donations can be made to: Bridgeport #109 Job's Daughters, Lebanon #22 Rainbow for Girls or to the American Diabetes Association