Thorntown High School


Classes of 1924 - 1974

In Memory
Jeff Scering - Class Of 1972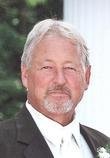 Jeffrey Blake "Jeff" Scering
— Jeffrey Blake "Jeff" Scering, 56, of Jamestown, died Monday, Aug. 9, 2010.
He was born Jan. 5, 1954, at Home Hospital in Lafayette, to Dr. Richard G. Scering and Dr. Grace Elizabeth (Sikes) Scering. He graduated from Thorntown High School with the class of 1972, and attended Indiana University and Ball State University.
Jeff was a vocational education teacher with Indianapolis Public Schools since 1994, most recently at Arsenal Technical High School.
His hobbies included golfing, landscaping and painting.
Jeff also served as the Jackson Township Trustee since 1999.
Survivors include his parents; wife, Debra Scering; daughter, Megan (Adam) Soderholm of Lebanon; sisters, Karin Miller of Thorntown and Lori (Jack) Hutchens of Lafayette; granddaughter, Kierra Soderholm; sister-in-law, Diane (Doug) Anderson; father-in-law and mother-in-law, Shirley and Delores Nease; nieces and nephews, Ryan Miller of Czech Republic, Stefanie Miller of Chicago, Lauren (Andre) Riley of Fishers, Evan Hutchens of Lafayette, Kyle (Dr. Daniel) O'Donnell of Indianapolis and Kirk Anderson of Orlando, Fla.
Family and friends will gather from 3 to 8 p.m. Thursday, Aug. 12, at the Strawmyer & Drury Mortuary, 2400 N. Lebanon St., Lebanon. The funeral service will be 10:30 a.m. Friday, Aug. 13, at the mortuary