Thorntown High School


Classes of 1924 - 1974

In Memory
Ed Moffitt - Class Of 1972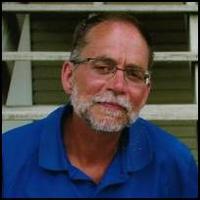 Edward Moffitt
July 6, 1954 - September 12, 2022
Graveside Service
Thursday, Sep 22, 2022
10:00 AM
Edward Moffitt, 68, of Lebanon, passed away Monday, Sep. 12, 2022, at his home surrounded by his loving family.
Ed was born July 6, 1954, in Lebanon, the son of the late Bob and Joan (Caldwell) Moffitt. He married Robin B. Mitchell in 1981. She survives.
Ed graduated from Thorntown High School with the class of 1972. He was a mail carrier for the United States Postal Service in Lebanon and Thorntown for 30 years, retiring in 2011. Following retirement, Ed worked for Boone County Senior Services, Inc. for five years.
Ed was an avid runner, rarely missing a day and running over 55,000 miles over the course of his life. He had collected at least a thousand t-shirts for various 5k's and marathons he completed, including the Boston Marathon, the Peach Tree Road Race in Atlanta, GA, the Chicago Marathon, and any local 5k. Ed also loved animals. His family was especially important to him, and he loved being around his grandkids.
Survivors include his loving wife of 41 years, Robin Moffitt of Lebanon; daughter, Emily (Michael) Nance of Lebanon; sister, Colleen Ghilardi of Atlanta, GA; son-in-law, Michael (Diana) Shirley of Lebanon; and grandchildren, Easton Nance, Luke Shirley, Harper Nance, Gunner Shirley, Gage Fields, and Tate Fields.
In addition to his parents, Ed was preceded in death by his daughter, Lindsay Shirley.
Family and friends will gather Thursday, September 22, 2022 for a graveside service at 10 a.m. in the Maple Lawn Cemetery, Thorntown.
Memorial contributions in his memory may be made to the Humane Society of Boone County, PO Box 708, Lebanon, IN 46052 or to Boone County Senior Services, Inc., 515 Crown Pointe Dr., Lebanon, IN 46052.
Final care of Ed has been entrusted to the Strawmyer & Drury Mortuary, 2400 N. Lebanon Street, Lebanon. You are invited to visit the website where you may sign his online register and leave a personal message at www.strawmyerdrury.com.