Thorntown High School


Classes of 1924 - 1974

In Memory
Ralph Mike Reagan - Class Of 1968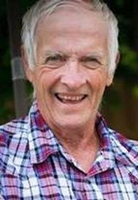 Mr. Ralph Marvin "Mike" Reagan, 64, of Mechanicsburg, passed away Jan. 6, 2015, at Community Hospital North in Indianapolis.
Mike was born July 17, 1950, in Lebanon, a son of Donald and Arbutus (Donoho) Reagan. He was first married to Darla Bryant. She died in 1981. He married Linda K. Jones in 1988. She survives.
Mike was a 1968 graduate of Thorntown High School and served in the National Guard. Mike drove a school bus for the Western Boone School Corporation for 43 years. He started farming at the age of 16, and even after retirement he assisted other farmers each year. Mike enjoyed helping others, working in his shop, spending time outdoors, and frequenting Sigler's Restaurant. He adored his grandchildren and loved playing with them anytime he could.
Survivors include his wife, Linda; children: Dennis (Jennifer) Reagan, Todd (Lacy) Reagan, Tom (Abbie) Hayden and Jason (Gaylene) Hayden; grandchildren: Hannah Hayden, Mallory Hayden, Miriam Hayden, Cora Reagan, Charles Reagan and Evelyn Reagan; brother Timothy (Linda) Reagan and sister Jean Long. Mike was preceded in death by his parents, his first wife and brother-in-law, Ralph Long.
Family and friends will gather from 4 to 8 p.m. Friday, Jan. 9, for visitation, and services will be held at 10:30 a.m. Saturday, Jan. 10, in the Strawmyer & Drury Mortuary, 2400 N. Lebanon St., Lebanon. Mike will be laid to rest at Green Lawn Cemetery in Frankfort.
Online condolences may be made at www.strawmyerdrury.com.