Thorntown High School


Classes of 1924 - 1974

In Memory
Phil Taylor - Class Of 1967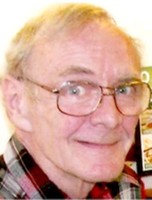 1949-2014 Lebanon Reporter The Lebanon Reporter Wed Jul 23, 2014, 03:30 AM
Phillip Taylor, 64, of Cambridge, Mass., formerly of Thorntown, passed away June 30, 2014, at his home.
Phil was born in Marion County in Indiana, to parents unknown on Feb. 17, 1949. He was adopted as an infant by Robert Earl Taylor and Dorothy Louise (Arney) Taylor, by whom he was raised in Thorntown on Market Street.
He joined Thorntown Christian Church as a youth. After questioning his faith for many years in his adulthood, he later became a highly spiritual agnostic, although he remains a member of the Thorntown Christian Church in spirit.
Phil graduated from Thorntown High School and went on to get an associate degree from SAM's Technical school in electronics engineering technology in 1969, which he credits to his father's strong encouragement. After graduation he began a long career in electronics and computers in Cedar Rapids, Iowa, at Collins Radio. When the shop closed due to lost contracts, he volunteered for the draft and spent most of his duty as a computer technician at the Autoden Switching Facility in Phulan, Vietnam, just outside of Saigon, where he maintained cutting edge communications equipment of the time.
When his tour in Vietnam ended he returned home for a short time and started working for Digital Equipment Corporation. He met his wife, Patricia, and had two children, Shawn and Andrew, during his decade with the company. After living in Cincinnati, Ohio, Dayton, Ohio, and Churchill, Pa., the family settled in Northborough, Mass. Phil went on to work for two other technology companies, Software House and Symbolics, before returning to Digital as a contractor.
During this time he had separated from his wife and was divorced in 1985. A decade later, after tax laws had changed and he was suffering from heavy drinking, he entered a transitional period where he lived with friends, rented office space, and returned to his father's home. He left his father's home after two and a half years to move to Worcester, Mass., and work as a facilities maintenance person for Pleasant Street Properties. When that did not work out, he moved into a veterans' shelter in Worcester, then to a shelter in Boston. He then lived outdoors in Cambridge, until suffering an aneurism.
He received treatment at Mass General Hospital. He credits two outreach programs, Bread & Jams and Home Start; and specifically two individuals, Sarah Mitchell and Arthur Shricleff, with connecting him to the social programs he needed to receive housing and disability insurance. This allowed him to move into and live comfortably at Inman Square Apartments in Cambridge. After one year in his new home, he began reconciliation with his estranged children and eventually met his grandchildren, Cali and Bryce Taylor, of Shawn and his wife Amy (Brackett) Taylor. In 2009 he began his battle with cancer.
Survivors include his uncle, Richard A. Taylor; aunt, Olvena Taylor of Indianapolis and Carmel; cousin, Stanley Puckett of Carmel; sons, Shawn Taylor of Shelton, Conn., and Andrew Taylor of Somerville, Mass.; ex-wife Patricia Vayo of North Grafton, Mass.; and grandchildren Cali and Bryce Taylor of Shelton. Phil was preceded in death by his parents. An informal service will be held at John F. Kennedy Park in Cambridge. Those who are interested in attending should contact his son, Andrew Taylor andrewpft@gmail.com for details on this service