Thorntown High School


Classes of 1924 - 1974

In Memory
Stephen Luper - Class Of 1967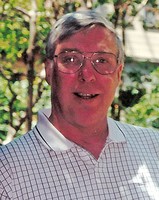 Stephen A. "Steve" Luper, 68, passed away on Wednesday, February 22, 2017 at St. Vincent Hospice in Indianapolis, Indiana. He was born in Lebanon, Indiana, on May 23, 1948 a son of the late Robert A. and Vinnie M. (List) Luper.

Steve was lifelong resident of Boone County. He was a 1967 graduate of Thorntown High School.

He was married to Patricia J. "Tish" (Breedlove) Luper on October 27, 1967 in Mechanicsburg, Indiana; she survives.

Steve had worked as a truck driver and a diesel mechanic for many years. He then spent the last three years working for Wilson Trailers before retiring at 65.

Steve was a devoted husband, father, and grandfather who loved spending time with his family. He enjoyed doing lawn work, camping and fishing in his spare time.

Memberships: Mechanicsburg Christian Church

Funeral Services are to be held on Saturday, February 25, 2017, at 12:00 noon at Myers Mortuary, 1502 North Lebanon Street, in Lebanon, Indiana.
Visitation will be held from 10:00 a.m. until the time of service on Saturday at the funeral home in Lebanon.
Interment will be held at a later date at Hopewell Cemetery in Lebanon, Indiana.

Survivors:
Wife:
Tish Luper – Lebanon, Indiana

Three Sons:
Allen R. Luper and wife, Sonya – Boswell, Indiana
Chad S. Luper – Whitestown, Indiana
Brent Luper and wife, Angie – Kirklin, Indiana

Six Grandchildren:
Christa Luper
Mathew Luper
Logan Luper
Alex Luper
Garrett Luper
Chloe Janssen

Brothers:
Robert Lee Luper and wife, Connie - Lebanon, Indiana
Larry Leon Luper and wife, Dottie – New Port Richie, Florida

Several Nieces and Nephews


Deceased: In addition to his parents, Stephen was preceded in death by a brother, David Howard Luper and a foster sister, Vicki Leath.

Memorials: May be made in his honor to the Boone County Cancer Society, 117 West Elm Street, Lebanon, Indiana 46052.