Thorntown High School


Classes of 1924 - 1974

In Memory
Merlin Sweigart - Class Of 1965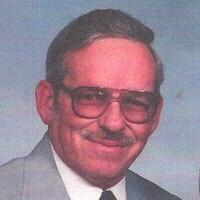 Merlin R. Sweigart
New Palestine IN - Merlin R. Sweigart, 73, passed awy at Franciscan Hospital , Indianapolis , Indiana on Nov. 30, 2020 at 11:56 P.M. with COVID.
Merlin was born February 7, 1947, the son of Ralph B. Sweigart and Virginia B. (Burkhart) Sweigart (deceased) in Lima , Ohio .
Merlin has lived in many places due to his dad's occupation. He has lived in Lima , Strongsville , St. Marys , Ohio; Thorntown , Indiana; and New Augusta, Indiana finally settling down in New Palestine, Indiana.
Merlin was a graduate of Thorntown High School, Class of 1965, which is now referred to as Western Boone HS, Lebanon, Indiana . After completing high School he attended Huntington College, Huntington, Indiana where he studied general courses and ITT, Indianapolis where he received a certificate in Heating and Air Conditioning finishing in the top 10% of his class. He took speech classes which were sponsored thru his company, attended LaSalle University (by mail), Chicago, IL receiving a certificate in Cobolt Computer Programming, and while he was in service achieved a certificate from WFG-TV Production Training Program in recognition of all phases of television production.
Merlin met his wife, Winifred (Freddie) Owens Sweigart in April 1965 and they were married October 12, 1969 having celebrating their 51st wedding anniversary.
He was a member of Salem Lutheran Church New Augusta, later transferring to Cross of Grace Lutheran Church, New Palestine, Indiana.
Merlin served in the US Army from June, 1967 to June 1973 with the 505th Sic CP, serving one year in Vietnam with the 523 Signal Corp stationed in DaNag.
Merlin worked at many companies. While in High School he worked at Homestead Inn Restaurant as a cook, Nora Tee Pee as a grill man. In College he worked at a gas station and the cafeteria of Huntington College . After he got out of service he worked for Kiefer Stewart , United States Post Office, LePauls Gas Station, RSR, Quementco, Cheverlet, Allisons, Pallet Service, Inland Paper Board and Packaging retiring after 28 years.
Merlin was 50 year member of the VFW. Merlin was a member of numerous organizations. He served as Past Commander of Speedway Post #2839, Quartermaster of Lavelle-Gossett Post 908, Past 11th District Commanders of the Veterans of Foreign Wars, Currently serving in his 12th year as Department Guard, Past Noble Grand of St. Anastasia Rebekah #129, Currently serving as Secretary for the past 8 years for St. Anastasia Rebekah #129, Past Master of the Fellowship of the fraternal Order of Odd Fellows, and many other offices and chairmanships too numerous to mention. He was a life member of VFW, 11th District Past Commanders, Vietnam Veterans of America, National Home, Eaton Rapids, Michigan .
Merlin was an avid bowler. He has bowled on many leagues during the past 47 years, currently bowling on the Senior Masters Championship league and the Thursday Morning Industrial league. He also has bowled in tournaments held by the Veterans of Foreign Wars 11th District tournaments and the Veterans of Foreign Wars state bowling tournaments. He has won many, many trophies and citations throughout his bowling career.
Merlin was also an exhibitor at many fairs and festivals for the past 41 years selling leather goods accessories.
Merlin enjoyed helping Veterans, POW-MIA Ceremonies, serving his community, bowling, golfing, fairs, festivals, swimming, ice-skating, and playing the organ. Merlin never met a stranger. He enjoyed everyone he met and would help anyone he saw that needed help.
Surviving him is his wife, Winifred; two brothers, Ronald E. Sweigart (Cindi) of Ponca, Oklahoma , Aaron D. Sweigart (Michelle) of Ocean Spray, Mississippi; three sisters, Nancy M. Risner of Willard, Ohio, Gretta M. Houck (Paul) of Tiffin, Ohio, Belinda K. Shephard Perelka (Jeff) of Plymouth, Ohio; 16 nieces and nephews (1 nephew and 1 niece deceased), 33 great nieces and nephews ( 1 great niece deceased) and 8 great great nieces and nephews.
Visitation will be 11am-7pm Sunday December 6, 2020 and 11am-1pm Monday December 7, 2020 at Conkle Funeral Home Speedway. Services are 1pm Monday December 7, 2020. Burial will be in Old Union Cemetery-Advance IN. Online condolences may be shared at www.conklefuneralhome.com.