Thorntown High School


Classes of 1924 - 1974

In Memory
Ed Price - Class Of 1965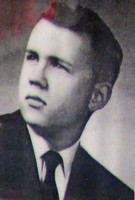 Edwin K. Price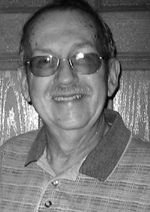 Coxville — Edwin K. Price, 65, of Coxville, went to be with Jesus at 3:05 p.m. on Thursday, Sept. 20, 2012, in his residence. He was born Aug. 22, 1947, in Lebanon, to Wilbur Price and Helen Richardson Price. He served in the U.S. Air Force during the Vietnam period.

He was retired after 33 years as a boiler operator with Eli Lilly. He was a member of Clinton First Baptist Church, SASA, National Rifle Association, National Past E.R. Rockville Elks, a EMT volunteer fireman with Lyford (helped rebuild the covered bridge in Bridgeton after an arson fire in 2006), and a member of the Hazmat team at Lilly's. He was a Corvette enthusiast, enjoyed cowboy shooting, bowling, and golfing. He was a loving husband, father, grandfather, and a friend to many.

He was preceded in death by his parents. He is survived by his wife of 40 years, Patricia Price; a son, Kenneth Price of Danville, Ill.; a daughter, Michelle and Oak Boese of St. Louis; a granddaughter, Riley Rose Boese of St. Louis; and a brother-in-law, James Edwards of Staunton, Ill.

Visitation will be on Saturday, Sept. 29, 2012, from 2 to 3 p.m. at Frist Funeral Home, 458 Blackman St., in Clinton, with a memorial service at 3 p.m. with the Revs. Don Rissler and Paul Harrison officiating. In lieu of flowers, donations may be made to Vista Care Hospice Foundation.