Thorntown High School


Classes of 1924 - 1974

In Memory
Becky Fairfield - Class Of 1965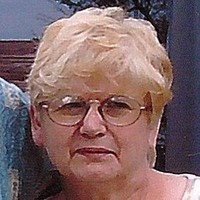 Rebecca "Becky" Fairfield
Rebecca Lynn "Becky" Fairfield, 68, of Thorntown, passed away Saturday, April 25, 2015, at Witham Memorial Hospital in Lebanon. She was born in Kankakee, Ill., on Dec. 20, 1946, a daughter of the now late Gene and Verna Davidson
On March 25, 1977, she was married to Ernest "Skip" Fairfield in Boone County. They had celebrated 38 years together before he passed away on Nov. 15, 2009.
A longtime resident of Thorntown, Becky had worked at US Aggregates until her retirement in 2007.
She enjoyed spending time with her family and friends, gardening, golf, and playing cards and Mexican Train.
Survivors include her stepdaughter, Debbie (Kevin) Smith of Jamestown; nephews, Nicholas McIntire of Indiana and Kory Newman of Arkansas; and beloved friends, Billy and Carla Kaelin and Rita Coffman.
Rebecca was preceded in death by her parents and husband; a sister, Pam McIntire; stepson, Kenny Fairfield; and several aunts and uncles.
Visitation will be held from 1:30 to 3 p.m. Friday, May 1, at Myers & Hunt Mortuary, 116 W. Plum St., Thorntown. Memorial services will be held at 3 p.m. Friday at the funeral home in Thorntown. Private family Interment will be held at a later date.
Memorial contributions may be made to The Caring Center — Project Help, 1230 Ransdell Ct., Lebanon, IN 46052; or the Boone County Cancer Society, Inc., 117 W. Elm St., Lebanon, IN 46052.
Online condolences may be made at www.myersmortuary.com.