Thorntown High School


Classes of 1924 - 1974

In Memory
Roy Hosfield - Class Of 1961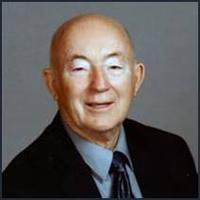 Obituary for Roy D. Hosfield
Roy D. Hosfield, 78, passed away on Monday, August 2, 2021, at Parkview Hospital Randallia, Fort Wayne. Born on January 19, 1943 in Dearborn, Michigan to the late Lloyd D. and Virginia A. (Reeves) Hosfield. He was the oldest of eight. Shortly after birth they moved back to Boswell, Indiana. Roy attended five different schools until he graduated from Thorntown High School as Class President in 1961.
He attended Purdue University, joined the Indiana Army National Guard in 1963 and was discharge Honorably in 1969. In 1966 he worked for Associates Finance Company in Muncie, Indiana beginning his career in Finance In 1967 he was hired by Fort Wayne National Bank in Fort Wayne, Indiana where he met his future wife Sheryl. They Married in 1969 at Yorktown United Methodist Church March 23, 1969. They made their home in Fort Wayne with Sheryl taking her first nursing job in surgery at Parkview Hospital. Roy continued his education in Finance by attending the Consumer Finance Banking School at the University of Virginia writing his Thesis on Financing Small Business Enterprises. In 1979 Roy graduated from the Indiana Bankers Agriculture Banking School. In 1981 he was promoted to Vice President and Manager of the Monroeville, Indiana Branch Office. While in that position, he spearheaded the effort to form a corporation to sell stock using the funds to build a new Doctors Office, equipment and sell it to a new Doctor who would become the Town's Physician. The Doctor would pay back the investors by making payments on a land contract. The money was raised, the building was built and the equipment purchased and Dr. Don Giant started his practice. The plan worked so well that a Dentist was attracted to Town by forming another Corporation and selling stock to the Community members. The Dentist, Dr. Kenton Bailey, purchased the Building and Equipment on Contract. The payments he made paid back the investors.
Roy helped the town of Monroeville recruit CME to locate their new manufacturing plant in Monroeville Industrial Park. This done by creating in a T.I.F. District. This created 200 jobs for the area. Other Community projects he helped create were Village of Heritage Nursing Home, Heritage Youth Center and grants to Build the Fire Department.
In 1981 Roy and two of his brothers, Howard and Irvin and their spouses formed Hosfield Enterprises, Inc. d/b/a/ Howard's Lawn and Garden Power Equipment in Lebanon, Indiana. The business started by selling Toro, Snapper, Echo and Stihl. It continues to operate in Boone County as well as the surrounding counties and is one of the largest Toro dealers by sales in the State of Indiana.
Roy served in several financial positions as member of New Haven United Methodist Church including seven years as Church Bookkeeper. He served also as Treasurer of the New Haven United Methodist Foundation, Inc. He was a member of the Board of the Indiana United Methodist Foundation, Inc. serving on the Investment Committee.
He is survived by his wife of 52 years, Sheryl (Campbell) Hosfield; children, Sean (Heather) Hosfield of Fishers, Traci (Matt) Haberman of Fort Wayne, Chad Hosfield of Chicago, IL, and Peter (Bethany) Hosfield of Fort Wayne; brothers, Lanny (Marcia) Hosfield of Pittsboro, Gerald (Teresa) Hosfield and Howard (Karen) Hosfield both of Lebanon, Irvin (Marsha) Hosfield of Frankfort and Dean (Donna) Hosfield of Franklin, TN; brother-in-law, Joe Willis of Stilwell, OK; sister-in-law, Abby Hosfield of Noblesville; six grandchildren with one on the way. He was preceded in death by siblings, Dianne Willis and Wayne Hosfield.
Funeral service is 4 p.m. Saturday, New Haven United Methodist Church 630 Lincoln Hwy E, New Haven, IN with visitation one hour prior. Visitation is also 3 to 5 and 6 to 8 p.m. Friday at Harper's Community Funeral Home, 740 St. Rd. 930 E., New Haven. Preferred memorials are to New Haven United Methodist Church or Cancer Service of Northeast Indiana. To share online condolences please visit www.harperfuneralhome.com