Thorntown High School


Classes of 1924 - 1974

In Memory
Daniel Couger - Class Of 1959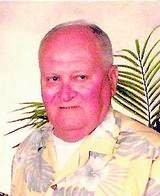 July 9, 2013
The Lebanon Reporter Tue Jul 09, 2013, 12:45 AM EDT
Daniel Jesse Couger, 72, of Big Sandy, Tenn., died Sunday, June 30, 2013, at Kentucky Lake, near Benton, Ky. Daniel was born on Aug. 2, 1940, in Thorntown, to parents Jesse and Marion Brainard Couger. He was a 1959 graduate of Thorntown High School.
His first wife was Marilyn Lottes Couger, mother of Paula and Scott. He later married Virginia Lambert Couger. His children are Paula (David) Stackhouse of Lebanon; Daniel Scott (Shannon) Couger of Lebanon; Diane Rutherford of Oak Ridge, Tenn.; and Sherry Rutherford of Petersburg, Fla. His grandchildren are Corbin Couger, Lauren Couger, David Stackhouse and Jessica Stackhouse. Two sisters, Louann (Gerald) White and Margaret Jayne Williams, preceded him in death.
Daniel was a retired lineman for Frontier Telephone Co. and a veteran of the U.S. Air Force. He was a member of the American Legion Post 228 in Big Sandy, and a life member of Amvets Post 45 in Tennessee. Stockdale-Malin Funeral Home in Camden, Tenn., and Richlawn Crematory, Waverly, Tenn., were entrusted with cremation services. Memorial may be made to the Benton County Rescue Squad of Benton County Animal Shelter.