Thorntown High School


Classes of 1924 - 1974

In Memory
Delores Norkus (Webster) - Class Of 1958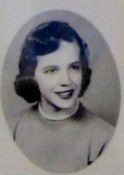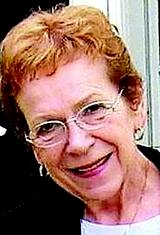 Dolores Ann (Norkus) "Dee" Webster, 72, of Novato, Calif., passed away peacefully Thursday, Oct. 11, 2012, at her home.

Dee was born in Westville, Ill., grew up in Thorntown, attended St. Joseph Grade school in Lebanon, and graduated from Thorntown High School.

She moved to Hawaii, where she met her husband Andy and was married in 1975. They lived in Kailua on the Island of Oahu, where they raised their two beloved children, Dana and Donovan, along with a son adopted by love, Rabinder Khurana. They moved to Novato in 1991, where they enjoyed the remainder of 37 years of married life.

Dee was a loving wife, mother, grandmother and sister, and is survived by her husband, Andy; their daughter, Dana Webster Benson and son-in-law, Tim Benson, of Saint Johns, Fla.; their daughter-in-law, Suzanne Nicholson of Cool, Calif.; her brother, Raymond Norkus of Schaumburg, Ill.; their adopted son, Rabinder Khurana; and four grandchildren, Emily Benson, 13, Ryan Benson, 11, Kyle Benson, 9, and Nolan Webster, 9. Their beloved son Donovan predeceased her in 2005.

Dee's visitation will be held from 1 to 3 p.m. Saturday, Oct. 27, at Sunset Urbas Westville Chapel, 414 S. State St., Westville, IL 61883. Burial will follow at 3:30 p.m. at Saints Peter and Paul Cemetery in Westville, where three generations of her family lay at rest.

In lieu of flowers, memorial gifts may be made to Hospice By The Bay, 17 E. Sir Francis Drake Blvd., Larkspur, CA 94939.

A memorial may be viewed and condolences left at www.keatonsredwoodchapel.com.