Thorntown High School


Classes of 1924 - 1974

In Memory
Betty Merrill (Gaither) - Class Of 1957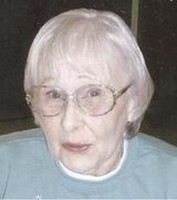 Aug. 18, 1939 - Sept. 13, 2012
Anonymous The Kokomo Tribune Fri Sep 14, 2012, 10:50 PM EDT
Betty L. Gaither, 73, of Frankfort, died Thursday, Sept. 13, 2012, at her residence. Betty was born Aug.18, 1939 in Colfax, the daughter of Lawrence and Allegra (Young) Merrill. On Dec. 13, 1981, she married Ernie Gaither, he preceded her in death.
Betty graduated from Thorntown High School with the class of 1957 and was a member of the cheerleading team the year the school won the National Championship. She worked for National Seal, waitressed for different restaurants along Highway 52 and Hankins Grocery Store in Thorntown for many years. Her hobbies included quilting, baking cakes and pies and fishing.
She is survived by her children, Elizabeth (Jerry) Barbee, Frankfort, Darlene Dardis, Greenwood, and Mary Fortune, Fort Myers, Fla.; siblings, Barbara (Harold) McPeake, Whitestown, Pat (Oscar) Howell, Lebanon, Keith (Rona) Merrill, Frankfort, Ronnie (Cynthia) Merrill, Thorntown, Whitey (Mel) Merrill, Crawfordsville, and Joyce Merrill, Thorntown; grandchildren, Cora Kay Coffman, Navada, Wayne Coffman and Howard Coffman; six great-grandchildren; and many nieces and nephews.
She was preceded in death by her parents; siblings, Leon Merrill, Donald Merrill, James Merrill and Mary Darlene Merrill; and granddaughter, Heather Marie Coffman.
Family and friends will gather from 4 to 8 p.m. Monday, at Strawmyer and Drury Mortuary, 2400 N. Lebanon St., Lebanon. The Rev. Bud Moody will officiate her funeral service at 11 a.m. Tuesday, at the mortuary.
You are invited to visit the website www.strawmyerdrury.com, where you may sign her online register and leave a personal message