Thorntown High School


Classes of 1924 - 1974

In Memory
Melvin Louks - Class Of 1956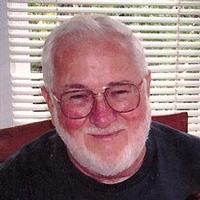 Melvin Louks
Melvin Louks, 79, passed away on Thursday, August 23, 2018, at Community Howard Regional Health in Kokomo, Indiana. He was born at home four and half miles south west of Thorntown to the late Gerald and Susie Louks. At the age of 12 they moved in town. His mother and dad divorced then his mother and Melvin lived together until he graduated. Melvin's mother married Ed Brakefield and Ed took Melvin squirrel hunting often.

While growing up he spent a lot of time fishing and swimming in Sugar Creek with close friends and mainly, John Shives. He always said he and John were brothers. John's dad and mother were great to him as they grew up together. Melvin graduated from Thorntown HS in the Class of 1956.

October 4, 1957, Melvin and Linda McIntyre were married after three years of dating. They were married thirty-three years and later divorced. Together they had three wonderful children; Darla (Don) Ramsey, Rob (Kelly) Louks, Melinda (Nick) Featherstone. He was very proud of them and from the three children he had seven grandchildren, two step-grandchildren and six great grandchildren.

Melvin then met Susan Hutson. They were married on August 25, 2001. She stole his heart and was a blessing to him. Melvin considered Susan's daughter, Angie and her husband, Paul as his own.

Melvin worked at Biddle Screw Products, then worked at Chrysler for thirty-two years. He also trimmed and cut trees (which he loved doing) in his spare time. "At the age of thirteen, his son, Rob, could run a chain saw as good as any man," Melvin said. Melvin always felt blessed to have retired from Chrysler with the pension and insurance. He retired on March 31, 1997.

Melvin was also known for his love of his Harley and his dogs, who he loved very much; they rate right below his wife and family.

He is survived by his wife, Susan; sister, Wilma Hampton; best friend, John Shives. He is also survived by all his children, grandchildren and great grandchildren. Melvin was preceded in death by two brothers, Eugene "Gene" Louks, Ancil Gerald "Junior" Louks; sisters, Mary Richardson and Patty Hayes; step-brother, Richard Brakefield.

Funeral Services will be held at 2:00 p.m. on Tuesday, August 28, 2018, at Myers Mortuary, 1502 North Lebanon Street, in Lebanon, Indiana. Visitation is planned for Monday, August 27, from 4:00 to 7:00 p.m. at the funeral home in Lebanon. Interment will follow services at Pleasant View Cemetery, west of Lebanon. Memorials may be made to the Kokomo Humane Society, 729 East Hoffer Street, Kokomo, IN 46901.