Thorntown High School


Classes of 1924 - 1974

In Memory
Jack Patterson - Class Of 1954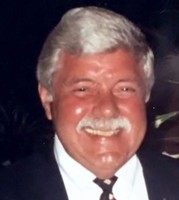 Jack D. Patterson
Jun 13, 1936 - Mar 25, 2017
Jack D. Patterson, graduated to heaven on March 25, 2017, Jack was born in Thorntown, Indiana on June 13, 1936 to the late Harry and Maxine Patterson. To summarize Jack's life of 80 years into a list of statistical data does not do justice to a man who lived each day on his own terms with honesty and character. He knew no strangers and was a true friend to all he came to know. He was a graduate of Thorntown High School [Class of 1954] and Indiana University. He entered IU on a baseball scholarship but because of his desire to be the best member of the Sigma Chi Fraternity, the scholarship was lost so he honorably chose to serve in the U.S. Army. He returned to IU after his military service, continued his membership in Sigma Chi but this time completed his degree, and met Judy Heron who would become his wife of 52 years.
Jack worked for RCA/Thomson consumer electronics in sales for over 25 years. He would humbly call himself just a "peddler" but it was often noted that his car was the first one in the parking lot and the last one to leave. After retiring, Jack served as President of the RCA/Thomson retirement group.
He was an avid golfer and spent much of his retirement at the Ulen Golf Club attempting to improve his golf game but more importantly socializing and spending time with friends. As a young man, Jack's dad fostered a life-long love of raising purebred, champion poultry, and he shared this knowledge with any and all who were interested in participating in this unique hobby. He mentored kids in the 4-H Poultry Project and also judged chicken shows across Indiana and the Midwest. He managed the Open Poultry Show at the Indiana State Fair for many years and was proud to be known as "the chicken man".
He is survived by his wife, Judy, his children, Heather Robinson (Steve) and Todd (Heather), and his beloved grandchildren, Zoe and Beckett Patterson. We will miss his friendship, his great laugh, his ornery jokes and his unconditional love. We will be celebrating Jack's life on Friday, March 31 at 2:00 p.m. at Flanner & Buchanan - Zionsville, 105 W. Pine St., Zionsville, IN. Visitation will be from 11:00 a.m. to 2:00 p.m. at Flanner & Buchanan - Zionsville. In lieu of flowers, donations can be made to the Jack Patterson 4-H Scholarship Fund. To also honor him, please enjoy a good "Old Fashioned" or "Black Russian," listen to some Ray Charles, play some pool and most importantly hug a friend or a family member and tell them you love them. We think that would honor him most.