Thorntown High School


Classes of 1924 - 1974

In Memory
Cletus Davis - Class Of 1949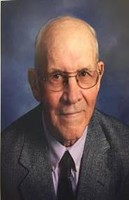 Mr. Cletus Devon Davis, 85, of Thorntown, passed away October 5, 2016, at Homewood Health Campus in Lebanon.
Cletus was born on March 24, 1931, in Boone County, the son of the now late Jess and Merle (McCurdy) Davis. He married Betty Crum on June 3, 1949. She survives.
Cletus graduated from Thorntown High School. He owned his own business as a carpenter and he built many of the homes in Boone County. Cletus took pride in his farming and in his livestock. He was a breeder of Hereford cattle, which earned him many high awards throughout the nation, including the Boone County Breeder's and Feeder's Distinguished Agriculture Career award. Cletus was involved in the Boone County 4-H organization. He was a Purdue sports fan and he particularly enjoyed basketball. Cletus was also a little league baseball coach in Thorntown. He was a member of the John Purdue Club for many years.
Survivors include his wife Betty Davis, his children Rick (Lynn) Davis and Jill Davis both of Thorntown, and his grandchildren Garrett Kelly of Thorntown, Landon Kelly of Maine, and Dalton Davis of Thorntown. In addition to his parents, Cletus was preceded in death by his siblings Bob, Lawrence, Cecil, Basil, Ammon, and William Davis, Genevieve (Jenny) Thacker, and Gerald Dean Lewis.
Family and friends will gather Sunday, October 9, 2016 for visitation from 2 p.m. until 6 p.m. and services will be held on Monday, October 10, 2016 at 10:30 a.m. in the Strawmyer & Drury Mortuary, 2400 N. Lebanon Street, Lebanon. Cletus will be laid to rest at Maple Lawn Cemetery in Thorntown. You are invited to visit the website www.strawmyerdrury.comwhere you may sign his online register and leave a personal message. Memorial Contributions in his memory may be made to Boone County 4-H, 1300 E. 100 S., Lebanon, Indiana 46052