Thorntown High School


Classes of 1924 - 1974

In Memory
Darrell Randel - Class Of 1946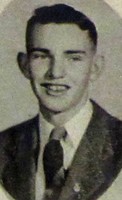 Darrell F. Randel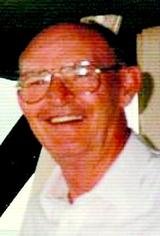 Darrell Franklyn Randel, 83, of Lebanon, died Wednesday, May 30, 2012, at Homewood Health Care Campus in Lebanon.
Darrell was born Oct. 25, 1928, in Lebanon, the son of the now-deceased Frank A. and Golda R. (Michael) Randel. A lifelong resident of Boone and Clinton Counties in Indiana, he graduated from Thorntown High School in 1946.
He was first married to Zelpha (Keever) Randel, and they divorced. On April 24, 1984, he married Norma Huffman in Carmel; she survives.
Darrell had worked for a period of time at International Harvester and also at Allison Division of General Motors. He then went to work for the U.S. Postal Service in Frankfort as a carrier and clerk, retiring in 1989. After retirement, he owned and operated Randel Antiques.
A devoted husband, father and grandfather, he enjoyed spending time with his family and friends. His other interests included refinishing furniture and fishing.
Darrell was a member of Lebanon Christian Church.
Survivors include his wife, Norma Randel of Lebanon; two sons, Steve (Carol) Randel of Frankfort and Dan Randel of Cicero; one daughter, Cathy (Jay) Menacher of Mahomet, Ill., and two step-daughters Debbie Burkhart of Carmel and Terri (John) Clark of Spring, Texas; one brother, Larry (Martha) Randel of Zionsville; one aunt who was like a sister to him, Ilene (Virgil) Lanpher of Thorntown; one sister-in-law, Barbara (Mrs. Bill) Randel of Thorntown; seven grandchildren, Ben Randel, Eric Randel, Jenny Menacher, Josh Menacher and step-grandchildren Aaron (Crystal) Clark, Laura (Aaron) Funk and Elizabeth (Andy) Burkle; and three step great-grandchildren, Isabel Burkle, John Paul Burkle and Andrew Cole Burkle.
He was preceded in death by his parents and a brother, Bill Randel.
Visitation is 4 to 7 p.m. today, June 1, at Myers Mortuary, 1502 N. Lebanon St., Lebanon. Services will be 11 a.m. Saturday, June 2, at Myers Chapel of Memories with Pastor Harry Pitts officiating. Interment will follow in the Oak Hill Cemetery in Lebanon.
Memorial contributions may be made to Boone County Senior Services, Inc., 515 Crown Pointe Drive, Lebanon, IN 46052.