Thorntown High School


Classes of 1924 - 1974

In Memory
Henry Lollar - Class Of 1960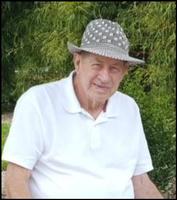 Henry Alfred Lollar Sr., age 79 of Crawfordsville, passed away on Sunday, September 5, 2021 at 7:35pm at St. Vincent Seton Hospital in Indianapolis surrounded by his loved ones. He had been diagnosed with cancer in March and had fought a hard battle but it was time to go be with the Lord.

He was born at home on Mother's Day, May 11, 1942, to Clyde E & Stella F. (Ray) Lollar, the 5th of 11 children. In 1960, he graduated from Thorntown High School Class of 1960, married Mary Jane Ping, they later divorced, and started his career at R.R. Donnelley's. On July 12, 1974, he married Sharon Harlan, who survives. He worked at R.R. Donnelley's for 42 years before retiring. He was also the grounds keeper at the Sportmans Club in Crawfordsville. He loved fishing, mushroom hunting, was an avid collector of old thermometers, gas signs, and antiques, enjoyed wintering in Florida with Sharon, and enjoyed gator gawking.

He is survived by his wife of 47 years, Sharon; three children, Henry Jr. "Hank" Lollar of Crawfordsville, Traci (Pete) Erickson of Thorntown, and Molly Pierce of Lafayette; his bonus children, Kim (Jeff) Martin and Jamie Ferrier, both of Crawfordsville, and Jeff Ferrier of Waynetown; nine siblings, Alice Lister, Carol (Mike) Spear, Pam (Pat) McPeak, all of Thorntown, Helen Cook of Jamestown, Tim (Debbie) Lollar, Danny (Debby) Lollar, Cris (Floyd) Groth, Brenda (Bill) Parker, all of Lebanon, and Skeet (Betty) Lollar of Sebring, Florida; 9 grandchildren, Lucas, Levi, Sunny, Sara, Ashley, Jenna, Jake, Aubrey Nichole, and Heather; 20 great grandchildren; and many nieces and nephews.

He was preceded in death by his parents; his sister, Nancy Kelley; three nephews, Gary Campbell, Steve Spear, and Rex Kelley; two brothers-in-law's, James Cook and Francis Lister; and a special friend Bill Bowles.

Visitation will be at Sanders Priebe Funeral Care, 315 S Washington St in Crawfordsville on Friday, September 10, 2021 from 10:00am till the time of the funeral service at 12:00pm with Pastors Loren Stephens and Donnie Ely officiating. The service will be live-streamed and recorded which can be viewed on his obituary page at www.sandersfuneralcare.com Burial will follow at Waynetown Masonic Cemetery. Share memories and condolences online at www.sandersfuneralcare.com.